Are you a fanatic of accessories? If the answer is yes, then you've most likely come across the beloved Mejuri brand. It has trendy necklaces, rings, bracelets, and more to elevate your look. However, if you want to explore other brands, there are many other jewellery stores that offer trendy and unique styles. So keep reading to browse all of the top brands on our list. You may even find your new go-to!
Here are the top jewellery brands to shop if you love Mejuri.
Thoughtfully designed in Miami for day-to-night wear, Artizan Joyeria's luxe collections will fit your every mood and style. Mixed metals are the brand's signature feature with 18k gold and rhodium-plated stainless steel. From dainty and classic to edgy and funky, you're sure to find pieces that you love. Build your very own look with layered necklace sets, bracelet stacks, and ear parties galore. Plus, the brand is committed to ethical, eco-friendly practices throughout the business. The base of the jewelry is made with recycled metal which is a responsibly sourced, durable stainless steel. Artizan Joyeria will continue to offer resilient, high-quality jewelry made to last; hand-crafted from tarnish-resistant materials that will stand the test of time. This is Artizan Joyera, the new MVP of your jewelry box.
Armed offers fade and tarnish-free jewellery, so you never have to worry about ruining your new fave pieces. The accessories are made by hand with high-quality chains, stones, and fine metals, to make a statement. The brand even has vintage-style home decor and apparel as a bonus.
Jenny created Jenny Bird in 2008, and has become Canada's leading fashion jewellery designer. Jenny Bird has been worn by many Hollywood celebrities, stylists, and influential people around the world, from Mandy Moore to Kylie Jenner, Selena Gomez to Mindy Kaling. The jewellery designs are striking yet wearable and are designed to be worn for years to come.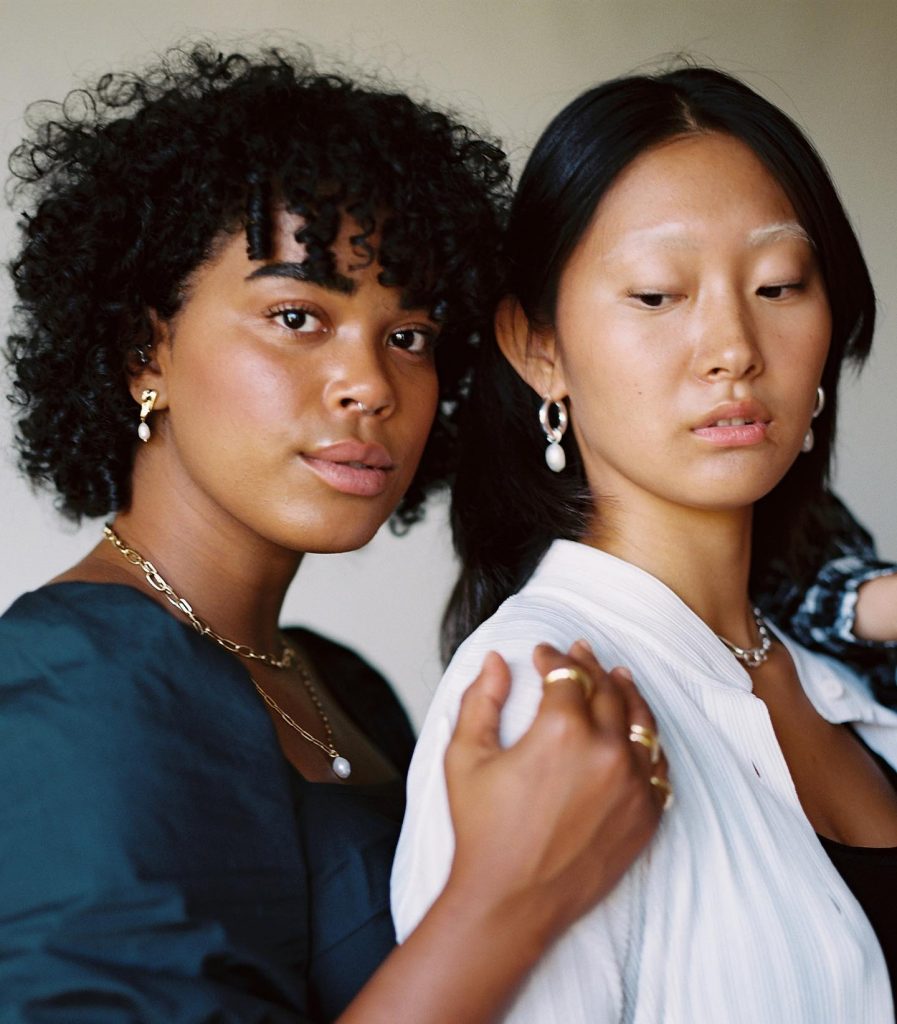 Wolf Circus is a line of jewellery thoughtfully designed and handmade in Vancouver, BC — with pieces just for you. The brand aims to inspire others to embrace their confidence during their daily hustle. All of the pieces are made from either recycled sterling silver or recycled bronze that is coated in a high-grade 14k gold plating.
MONDO MONDO began as a line of t-shirts back in 2012. The owner, Natasha Ghosn, then expanded into creating collection after collection of handcrafted, classically inspired jewellery. The pieces are inspired by gorgeous heirlooms and relics. You also have the option of purchasing a custom piece where Natasha works with precious stones to create a one-of-a-kind MONDO MONDO work of art.
At Edwards & Davies, it's committed to providing customers with a beautiful selection of jewellery suited for any occasion and budget. The shop believes in the integrity of its products and is qualified to make recommendations tailored to your needs. It's a family-owned and operated store that stays loyal to its customers and neighbourhood.
Bluboho is all about having a sense of uniqueness. The brand carries fine pieces with ethically sourced, raw, and refined materials. It creates jewellery that tells a story and marks beautiful moments in life. If you love adding interesting designs in your accessories collection and layering dainty pieces, then this brand is for you.
OMA THE LABEL is a brand focused on challenging homogenous industry standards while offering quality and affordable pieces for the everyday woman. The company was built to fill the gap of needing more brands that represent people of colour. OMA THE LABEL produces pieces to make women feel empowered and confident.
Justine Clenquet's accessories are a mix between femininity and masculinity, mixing universes and styles, and punk pieces with a glamorous touch. The items are handmade in France with brass dipped in 24k pale gold, palladium, and Swarovski crystals. They are adjustable and can be worn in many different ways such as a choker becoming a bracelet and earrings can be mixed up. So, if you're looking for a brand that has 'cool girl vibes,' then this is definitely it.
Leigh Miller is a collection of fine and contemporary jewelry designed by founder, Leigh Miller Newman, in Los Angeles. The collections are inspired by natural patterns that are translated into metal. Leigh uses the ancient tradition of lost wax casting, then she sculpts in molten wax, casts her pieces, and hand-hammers them into intimately organic forms.  The collection is crafted in a full spectrum of metals which include brass, bronze, sterling silver, pink, and yellow gold. There is also a selection of pieces that feature semi-precious stones and Japanese silk cording.
Eleventh House Jewellery is a Toronto jewellery brand created by designer Morgan Dowler. It offers beautiful simplistic pieces that add a little something to every look. Eleventh House Jewellery also donates a percentage of sales to several different organizations each year like Black Lives Matter, Planned Parenthood, and more.
Discover a mix of easy-to-wear pieces inspired by fashion runway styles and celeb favourites. Sterling Forever produces gorgeous jewellery that's made to last and keep you on top of all of the trends. Plus, the prices are very affordable too!
With a passion for jewellery and women's empowerment, Dainty Diamond seriously has all of the jewellery that you're searching for. From earrings to rings, to even anklets, you're sure to fall in love with this shop! It offers high-quality pieces made from solid gold, sterling silver, and gold vermeil, that you'll have in your collection forever.
This brand combines the traditional techniques of gold-smithing and the irregularity of the organic form of the materials to create unique pieces. The owner, Anna Sportun, began making jewellery as a teenager and opened her first atelier in the 1980s. She has become an expert in creating gorgeous and eye-catching accessories, making her store is a go-to for jewellery in Toronto.
The Pearl Source is a company dedicated to – you guessed it – pearls. In addition to sustainably sourcing its pearls, the experts walk with you through the whole process of choosing, designing, and creating the perfect pearl jewelry for every occasion. The brand offers great prices because it puts you directly in touch with the source, and cuts out the middle man. Its goal is to bring the pearls straight to you and to take you straight to the source. 
At Adina Eden, each piece of jewelry is designed for perfection to deliver quality jewelry that'll make you stand out. All of the items are Sterling Silver and Plated in 14K Gold. The brand also adds an extra layer of tarnish resistance to avoid discoloration or rusting of any sort, so you'll have these accessories for years to come!
 Olaeda, the Toronto-based jewellery brand, produces ethically curated, quality jewelry for the ultimate luxurious accessory. Founded and designed by Talia Massaroni, each piece is handmade from 14K gold-filled or sold gold, so you'll have these pieces forever. Plus, for every sale made, Olaeda donates to The Period Purse, which is a registered Canadian charity that strives to achieve menstrual equity and reduce the stigma surrounding periods.
Articles You May Also Be Interested In
The 10 Best Jewellery Stores To Shop In Toronto
5 Places To Buy Fun, Sparkly Jewellery This Holiday Season
8 Plus Size Jewellery Designers You Need To Have On Your Radar
15 Of Our Favourite Canadian Etsy Shops To Check Out