Explore the world of jewellery and expand your shopping experiences with these awesome Etsy shops. From minimalistic styles to bold, statement pieces, these brands offer all of the jewellery designs that you could ever imagine. Find the chains that align with your own personal style and get accessorizing!
Here are our favourite Etsy shops for stylish jewellery.
This British Columbia brand has been on Etsy since 2016. EVREN sells beautiful handcrafted minimalistic necklaces, bracelets, and earrings–including elegant bridal earrings. Plus, you can also personalize specific pieces with your initials or name. Plus, you can also personalize specific pieces with your initials or name.
The Views and Co. brand is from Florida and was founded on Etsy in 2019. Each piece of chic jewellery is artisan designs that are inspired by globe-trotting trips from the owner.
Omi Woods creates contemporary heirlooms that celebrate connections to Africa. The jewelry is individually and ethically handmade with fair trade African gold and globally sourced fine metals. Omi Woods jewelry is intended to be worn every day, gifted for special occasions, and passed down to future generations.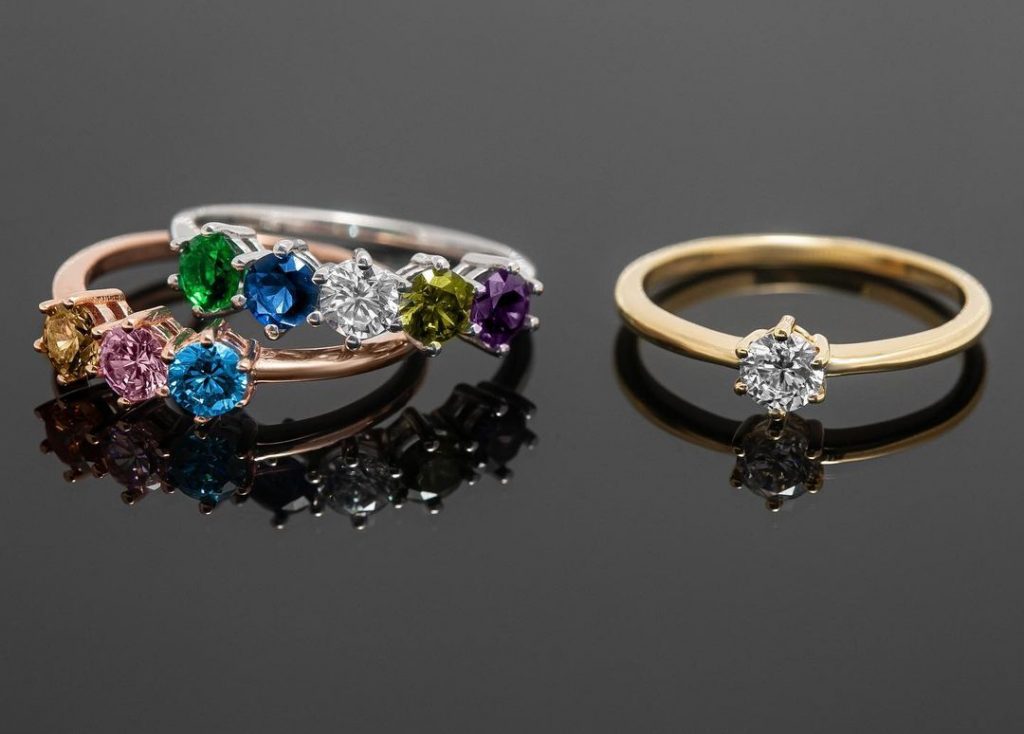 If you're looking to add a pop of colour you have to check out Glamoristic. Enjoy the unique and personalized jewellery that you'll have with you forever.
KINITA JEWELRY offers high-quality 18 karats gold-filled jewellery. The shop has those staple pieces that you need in your collection like essential gold hoop earrings.
All of these pieces are handmade in Montreal and are totally unique. The jewellery is simple with a hint of playfulness and colour. From birthstone necklaces to small gold hoops, to chain bracelets, you'll find the perfect accessory for you.
The coolest earrings you'll ever see are at this Etsy shop! The Vintage Royalty offers beautiful and colourful earrings that'll catch your eye right away. Everyone needs a statement piece of jewellery in their collections.
Dare to bring a touch of originality to your style with colourful and lightweight earrings. Adorness Jewelry creates hand-crafted jewelry with recycled leather, metal gold plated hooks, and brass rivets.
Looking for that fully personalized touch? NorthstormCA has you covered. Fully customize your name necklace to your liking from the chain length, colour, and font style.
The jewellery at this Etsy shop is seriously works of art. Made in Quebec, Canada, each piece is totally unique and one of a kind, with pressed flowers inside.
Crescent Jewelry Designs aims to incorporate simplicity and purity into each of its beautifully designed accessories. All of the products are delicately handcrafted for every occasion, from minimalist to boho. 
If you're in the market for one-of-a-kind jewelry to spice up your collection, check out this shop. All of the accessories are a curation for the bold, beautiful, and statement makers. 
If you love the look of freshwater pearl jewellery, this Etsy shop is for you! All its pieces are handmade using real freshwater pearls, and the prices are also extremely fair.
Articles You May Also Be Interested In
15 Of Our Favourite Canadian Etsy Shops To Check Out
10 Black-Owned Etsy Shops To Have On Your Radar
The 15 Best Jewellery Stores To Shop In Toronto
The Top Jewellery Brands To Shop If You Love Mejuri
8 Plus Size Jewellery Designers You Need To Have On Your Radar
10 Cheap & Trendy Accessories To Buy On Amazon Under $50